Vladimir Šandol – Vlado is a tattoo and piercing master and the owner of the salon "Točka". He has been tattooing for more than twenty years. He started learning this craft in Novi Sad, and after moving to Rijeka he opened a studio in the Točka club. Progress towards master status involved making all kinds of tattoos and piercings, and the next salon he opened as part of the Palach club(for non locals; both of these clubs were imortant part of Rijeka's propulsive "alternative" scene and town's identity) after which he went to Switzerland to improve his skills and this time ended with the opening of a successful salon in Bern.
Returning to Croatia, Tattoo Vlada, as his friends call him, opened salons in several locations, promoted tattoo skills in numerous newspapers, television and radio shows, was the publisher of Tattoo magazine, which was the only publication of its kind in this part of Europe. Through the decades of his work he has left a deep mark in the tattoo community and on the bodies of satisfied clients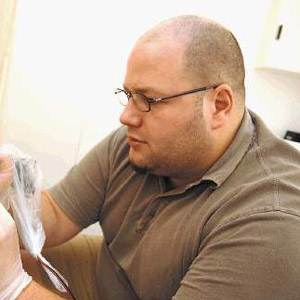 On Korzo, in the heart of Rijeka at number 22 (next to Radio Rijeka and above the pharmacy) there is a studio that began its journey 20 years ago in the club "Točka", and through the next address in "Palach" ended at Rijeka's most famous address: KORZO.
In the summer we open additional locations in Crikvenica, Rab and Makarska so you can use your vacation for a planned tattoo or piercing or you may have a moment of inspiration and decide to treat yourself to a new tattoo on vacation.